Germany
Our German programs emphasize German language, history and culture while students enjoy the amazing sights and beautiful countryside of Germany and Austria.
Choose one of our carefully designed itineraries, or take advantage of the amazing German rail network to create your own trip.
Highlights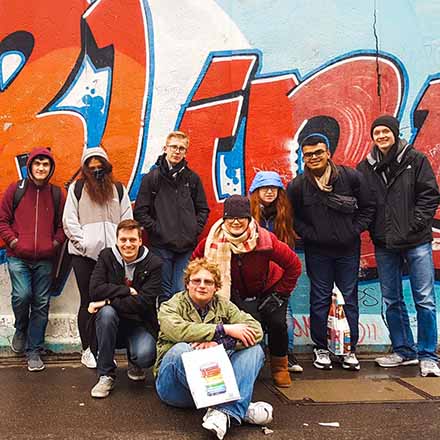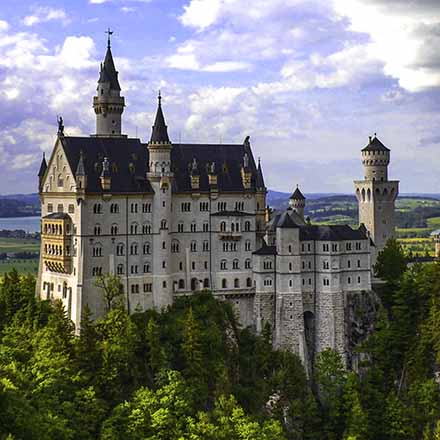 NEUSCHWANSTEIN CASTLE
Munich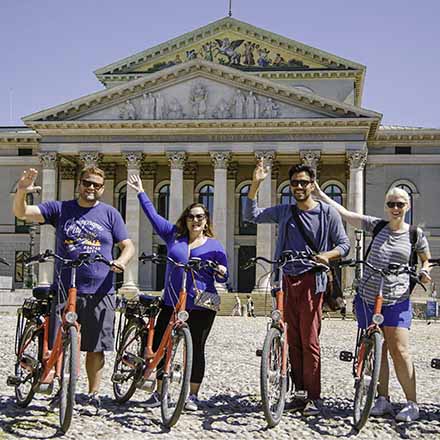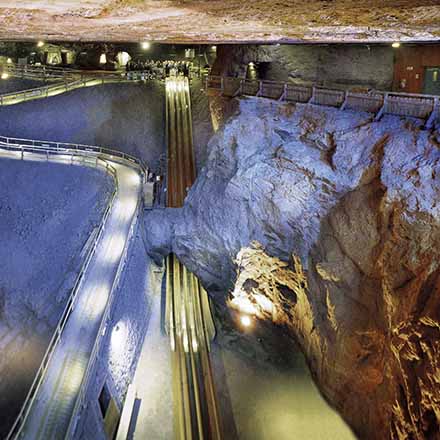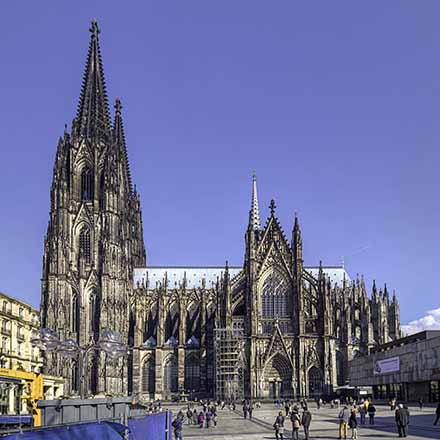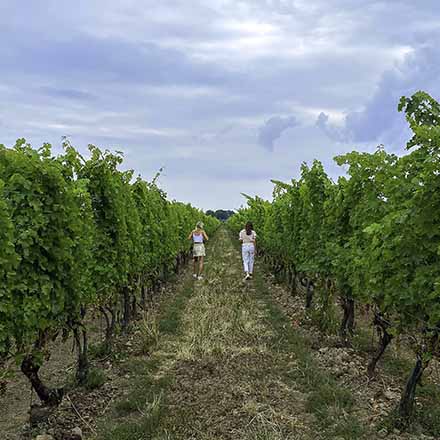 Sample Itineraries
With its long history, beautiful countryside, and important cultural contributions, Germany is one of the most visited countries in the world. Our 8 day itinerary features scenic landscapes along the Rhine River in the states of Rhineland-Pfalz, Hessen, and Nordrhein-Westfalen. This journey begins in Mainz, once a Roman settlement where the Rhine and Main rivers meet, then continues to the cities of Frankfurt, Heidelberg, and Köln. We will explore quaint German villages and neighborhoods, medieval castles and cathedrals, as well as modern cities and museums. Students will flex their language skills and master the German rail system on this trip to the Rhineland!
Berlin, the German capital, is renowned for its exceptional variety of attractions, its flourishing cultural scene and a way of life that's both fast-paced and relaxed. Our visit emphasizes the modernity of this city of 3.5 million residents, in contrast with the history of the city under the Nazis and then under the Communists. This journey continues to Leipzig and to Dresden, both cities with long histories which became part of East Germany after World War II.
Our exploration of these amazing cities includes time to appreciate the neighborhoods, cuisine, and culture of Germany and Austria, while students flex their navigation, budgeting, and German language speaking skills. In Munich, students will gain an appreciation of the cultural contributions and the complicated history of the German people, while enjoying the best of Bavarian cuisine. Our journey continues to the Austrian Alps to visit the beautiful city of Salzburg and the surrounding countryside. We also visit Vienna, a city which contrasts the long history of the Habsburg Monarchy with a vibrant, modern atmosphere.